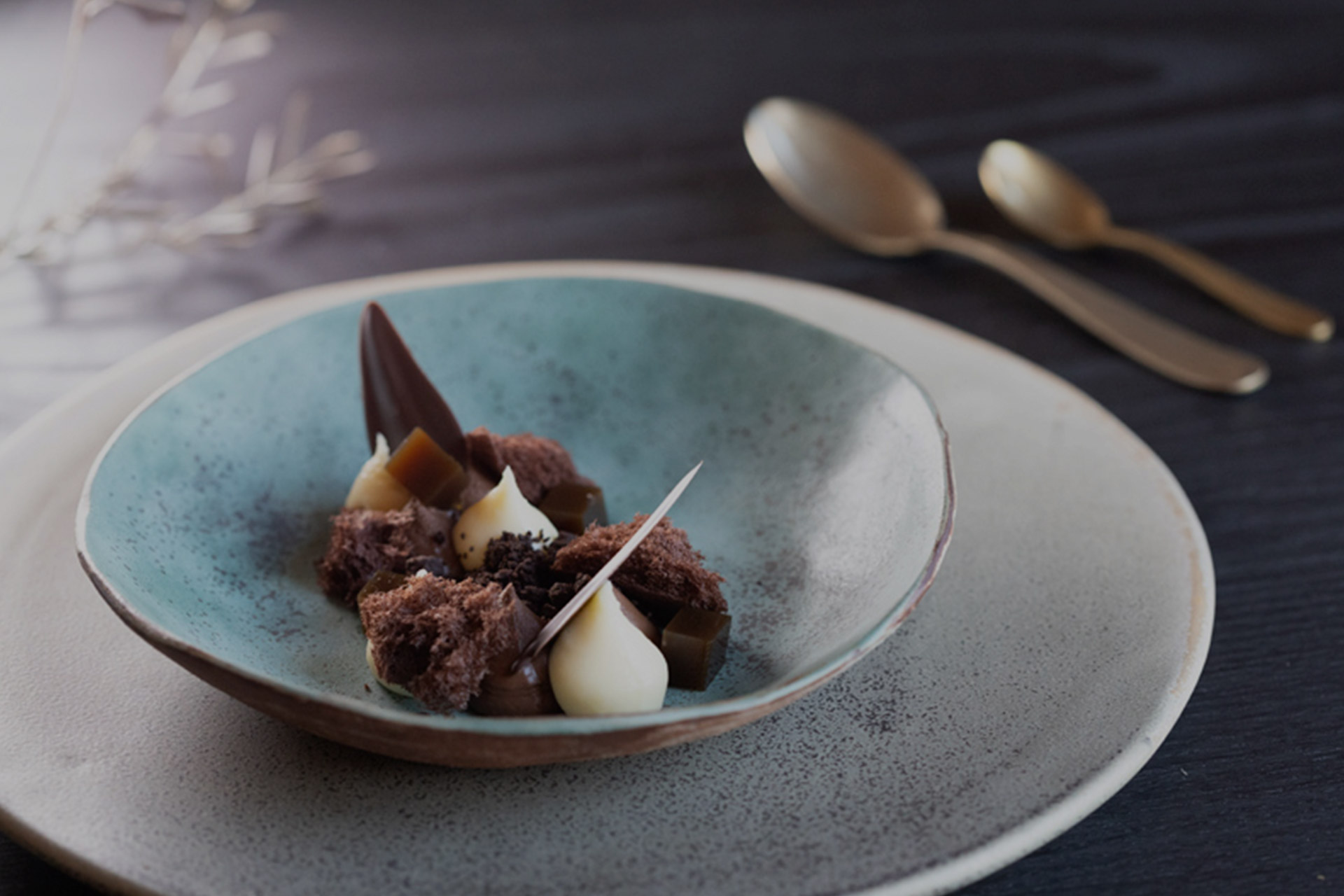 Taste the wonders of Menorca
A tribute to the island's rich culinary traditions
Son Vell's cuisine pays homage to Menorca's super-fresh ingredients and artisan producers. Our menus burst with flavours that come directly from land and sea to your table. The property offers two bars, one by the pool and another inside the main building, and two restaurants, Sa Clarisa, to enjoy during the day, and Vermell, to delight in once the sun has set.
Vermell or 'red' in Menorcan brings the culinary traditions and singular rhythm of island life to the fore in a series of dishes expertly prepared and crafted by chefs at the top of their game. Inspired by popular and traditional recipes with a sprinkling of influences from mainland Spain, Britain and France, Vermell's menus showcase the very best locally-sourced produce from the land and sea, as we pay tribute to our bountiful island and celebrate the legacy of Menorcan cuisine.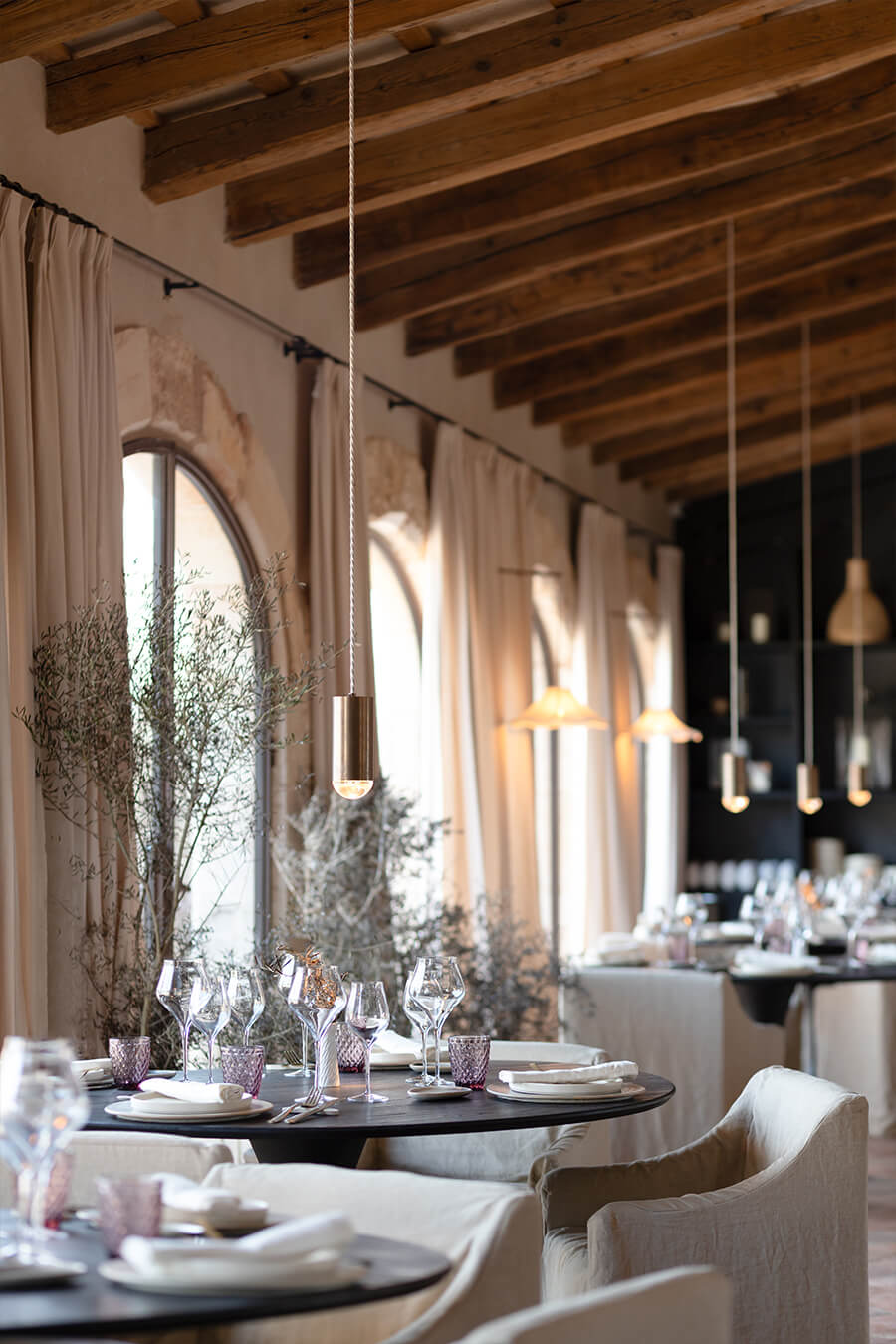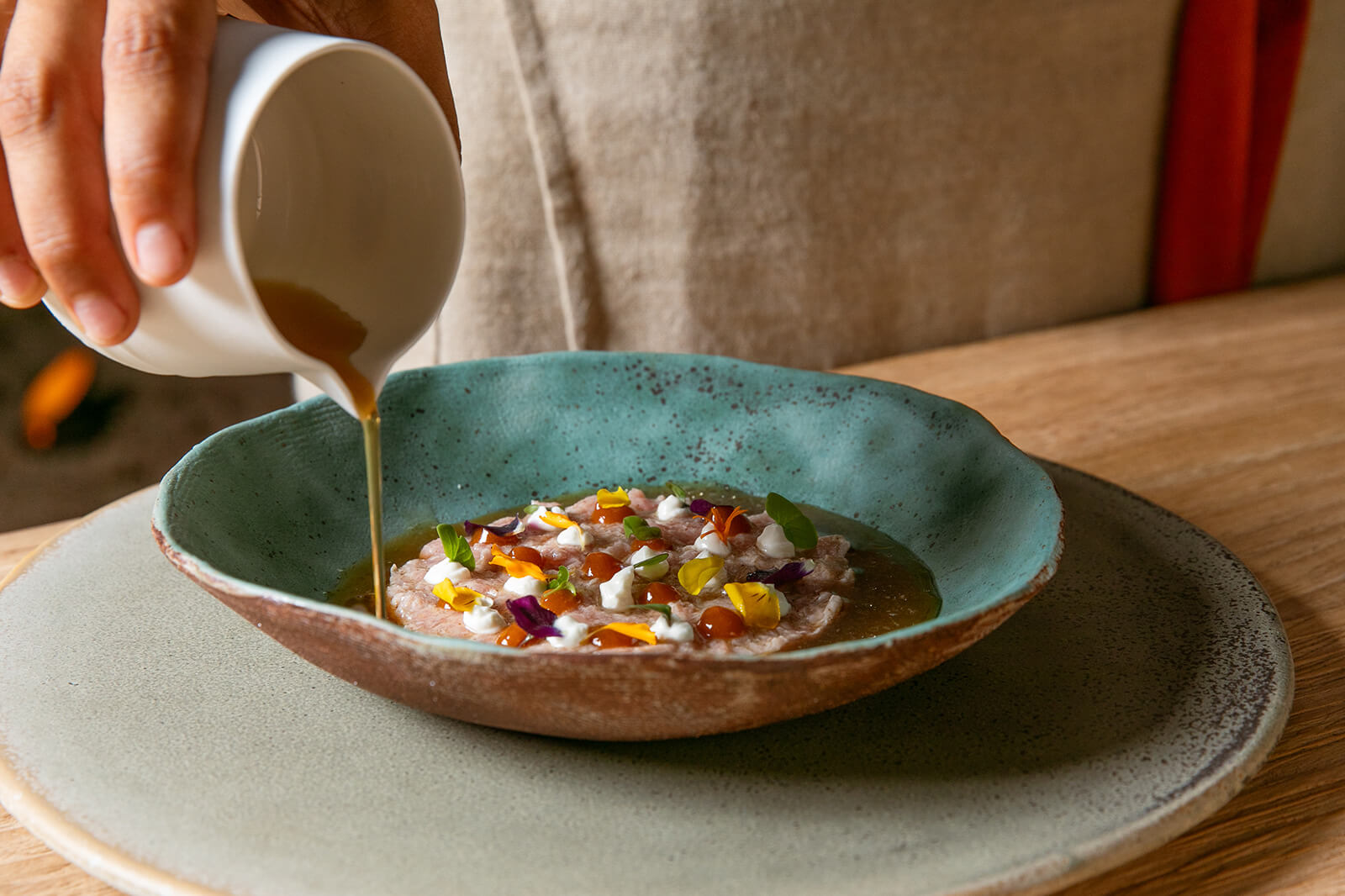 Sa Clarisa has a relaxed atmosphere with plenty of comfortable space for dining indoors, or outside in dappled shade. A team of expert chefs create light and refreshing menus to create the perfect palate mix.