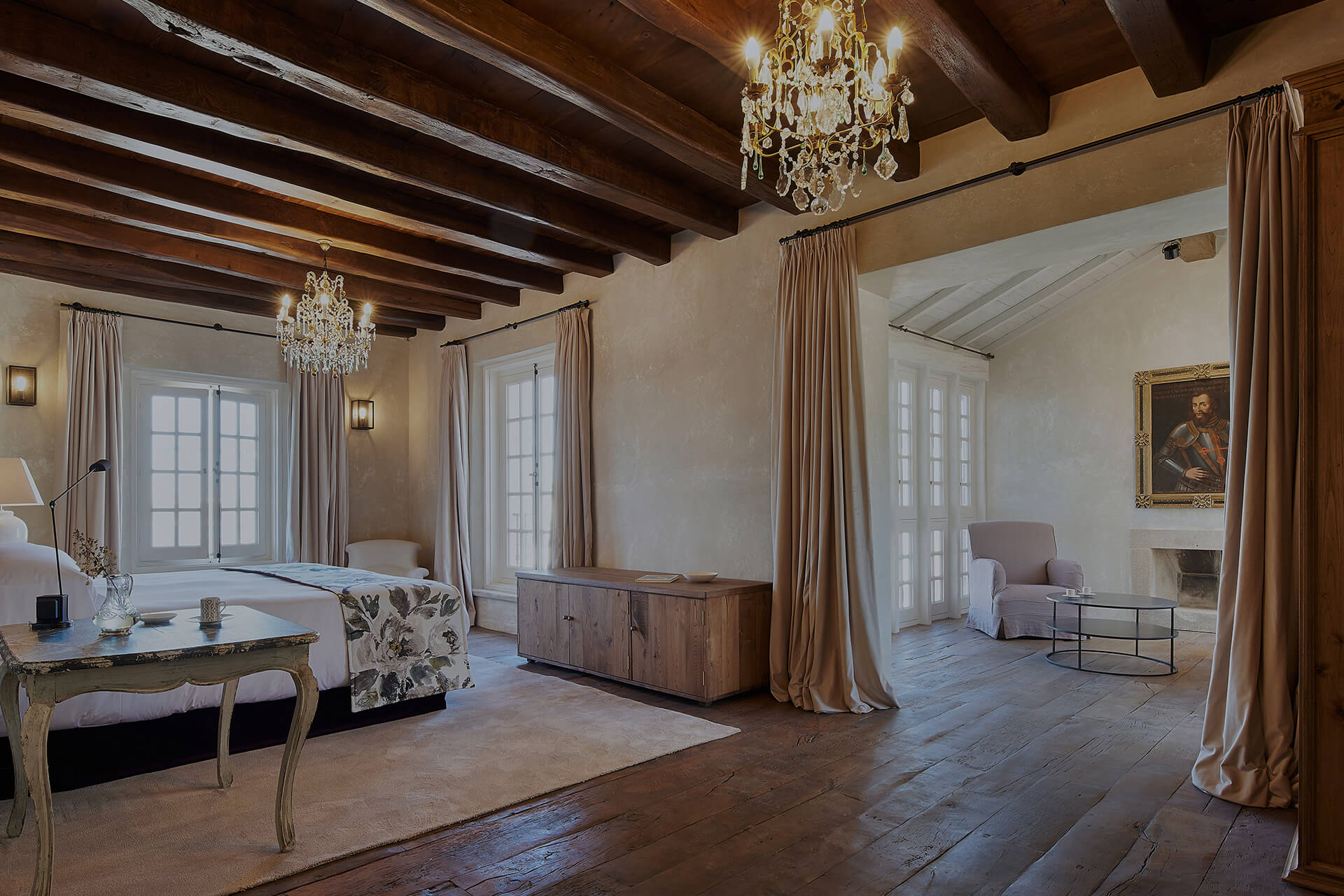 No two rooms are the same
The palace comprises 11 spacious ensuite bedrooms all transformed into supremely comfortable double rooms and laid out over three floors. Each room has its own unique character and personality with spaces ranging from suites of more than 100 m2, to rooms with a uniquely special charm on the lower deck.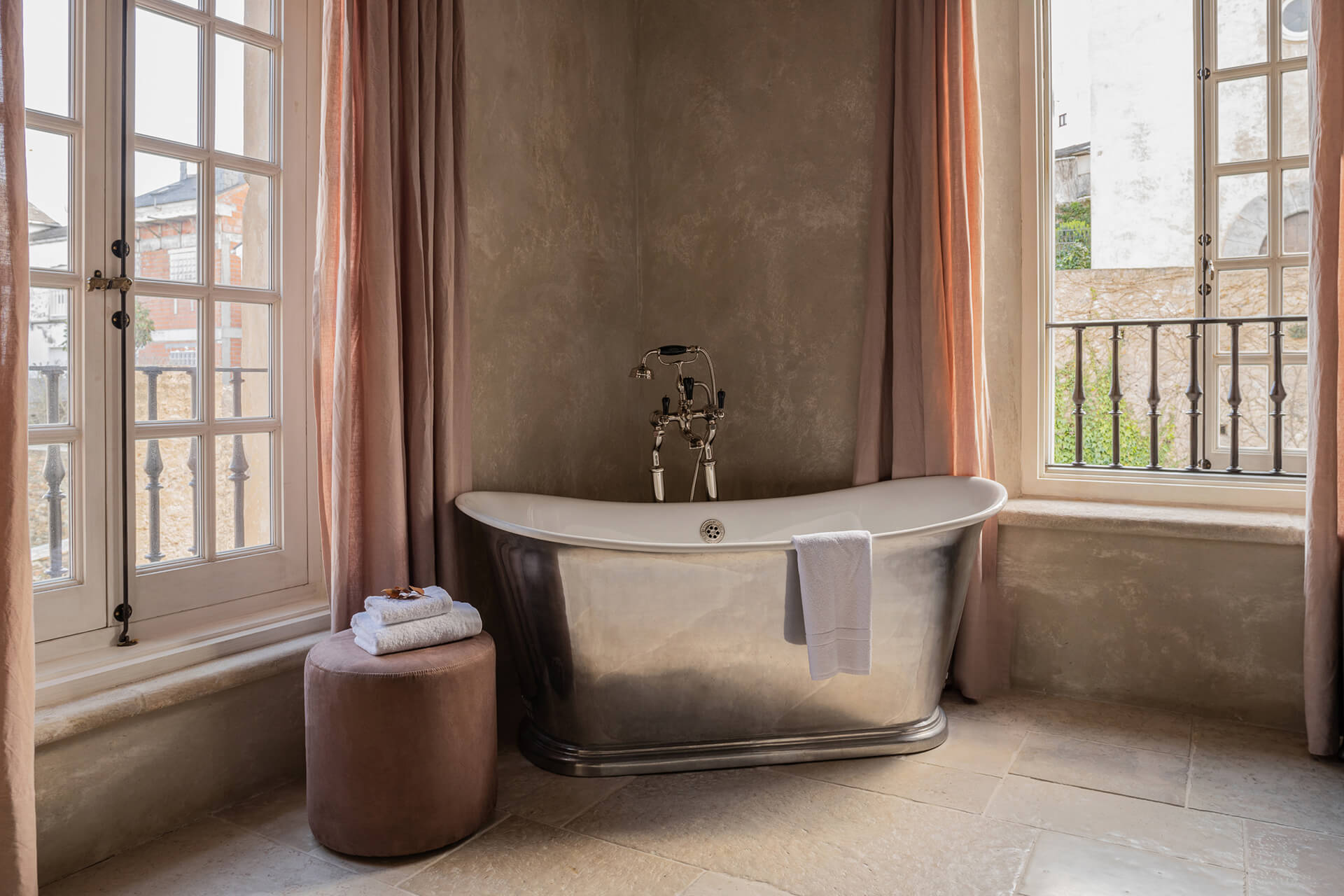 At El Palacio de Figueras we want to help create your dream holiday, whether you want a masseuse, nanny or Pilates instructor, we can arrange it for you. The rental includes a chef, cleaning service, breakfast and a concierge who will be available at all times to help with any questions or requests.