There is a place where the Cantabrian sea comes inland and separates Asturias and Galicia. In this sheltered spot the glittering Eo estuary has a timeless feel; dotted with fishing boats, home to sea birds, and filled with the evocative sights, sounds and smells of the unspoilt coast.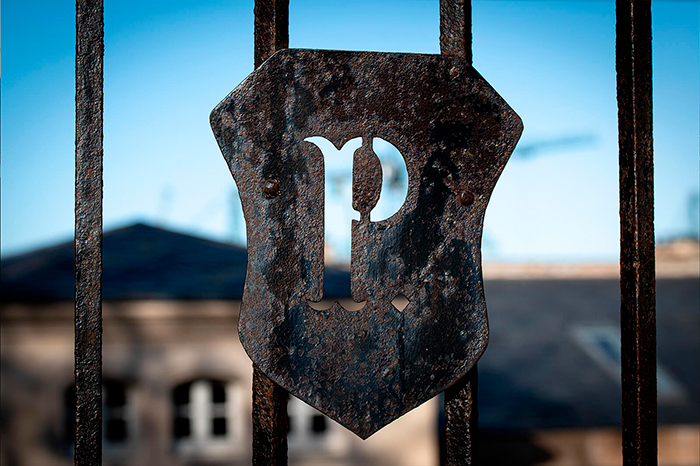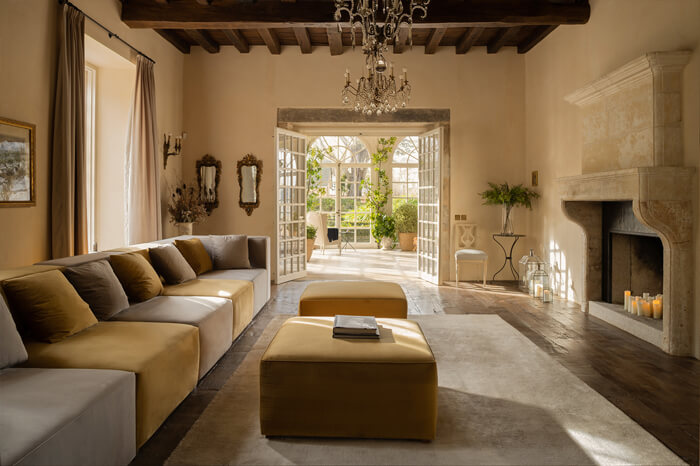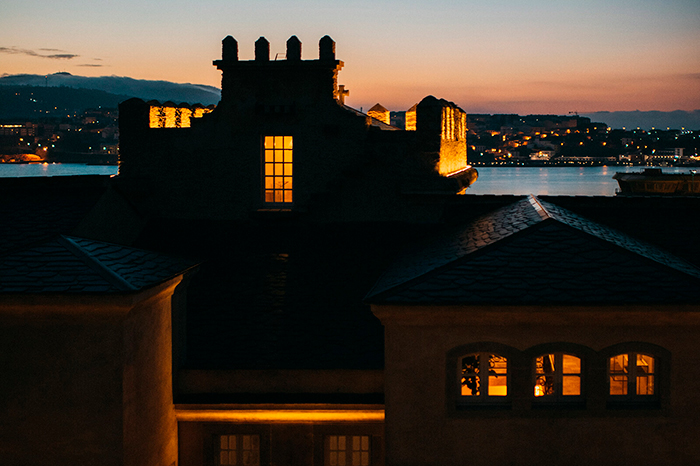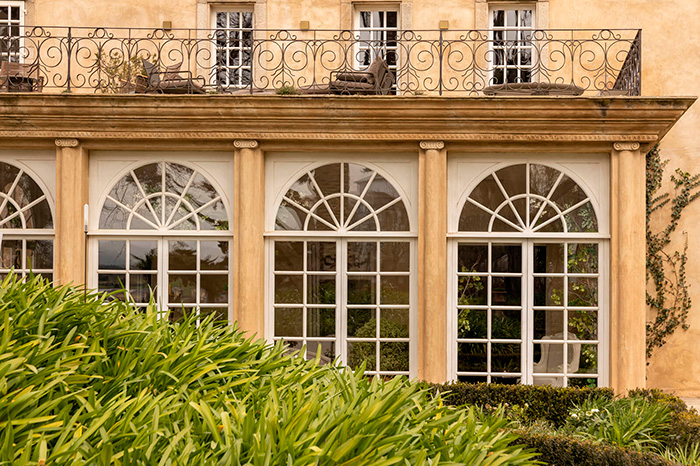 Rising above the bustling port, a majestic 16th-century palace with a central tower and two crenellated wings, dominates the skyline. In a heartbeat Palacio de Figueras transports you to the splendour of another era, to the memory of the Pardo de Donlebún family, custodians for 500 years, and the centuries of history the building embodies. With magnificent beauty all around, deep comfort and privacy, a stay here will always be remembered.
A labour of love.
Welcome to Palacio de Figueras.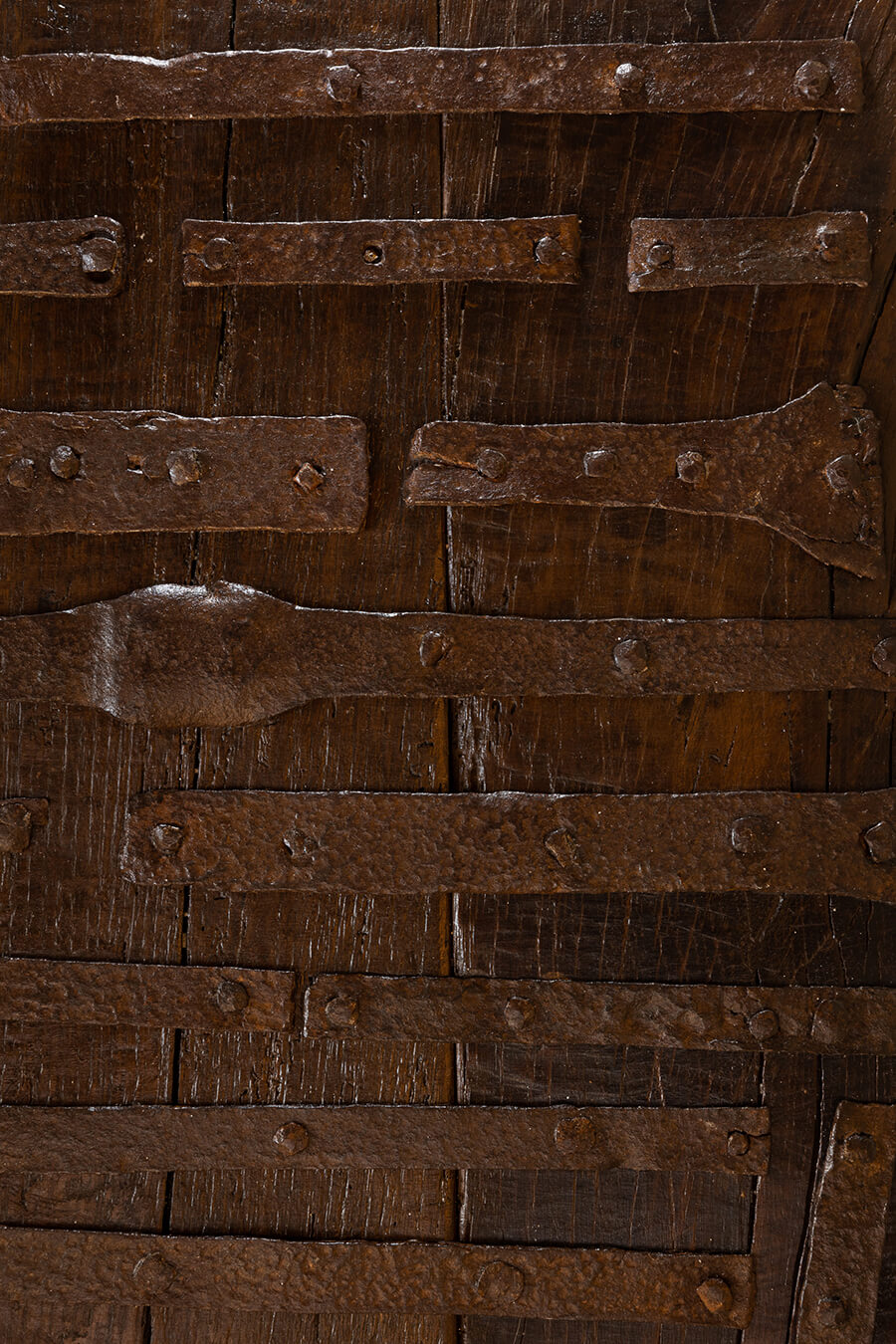 The painstaking 11-year restoration of Palacio de Figueras was undertaken with a deep respect for the building's original structure and materials, as well as its status as an historic building. To honour the building we worked with craftspeople with rare skills, and the ability to recreate the beauty of the past whilst incorporating the best modern comforts for a relaxed stay.
Stripping back layers of paint, respecting the original layout and taking away any superfluous additions to reveal the true character and essence of this 500-year-old building was an arduous task. One we were proud to achieve to preserve the building for future generations.
Events with the soul of a golden century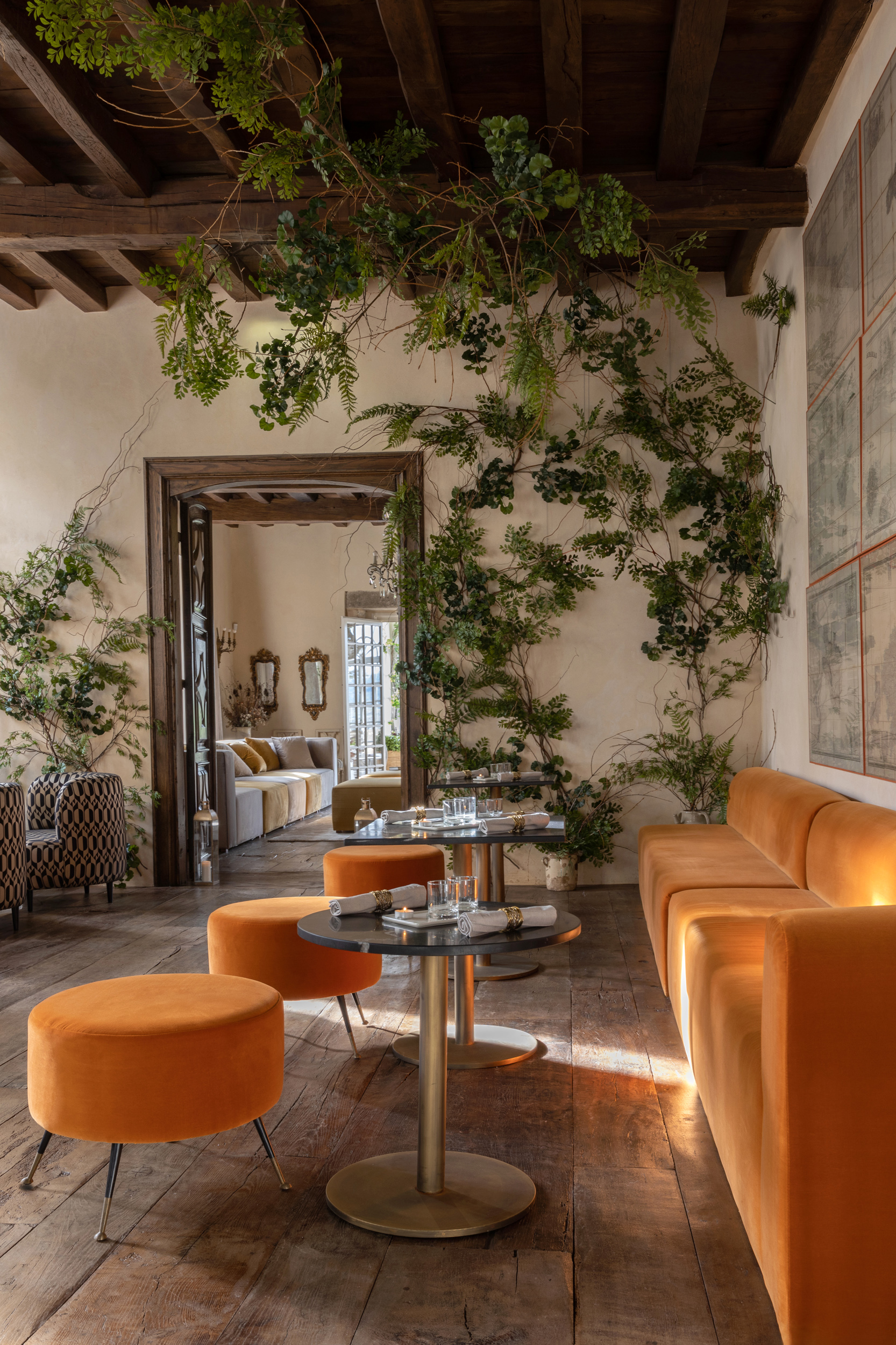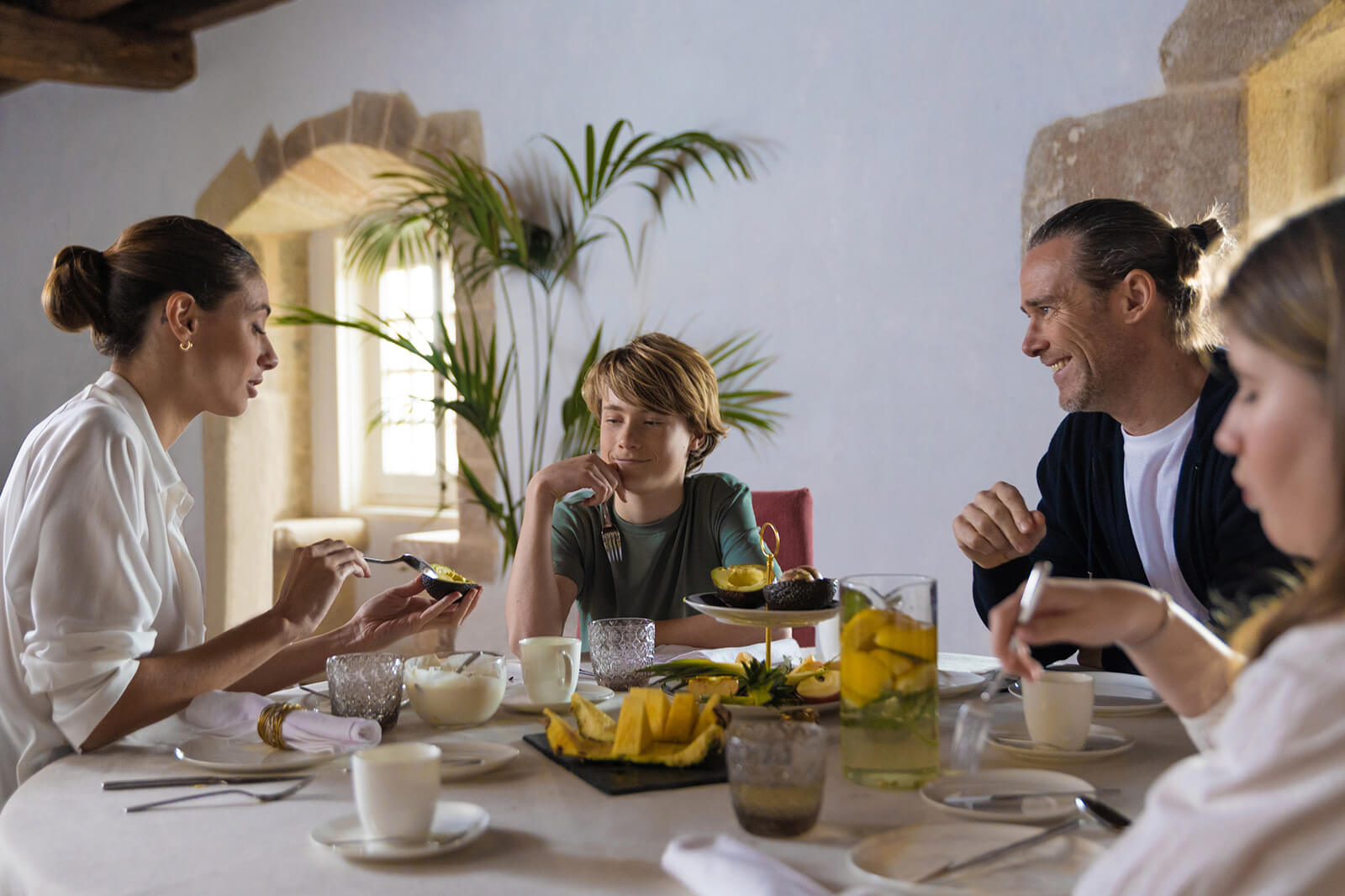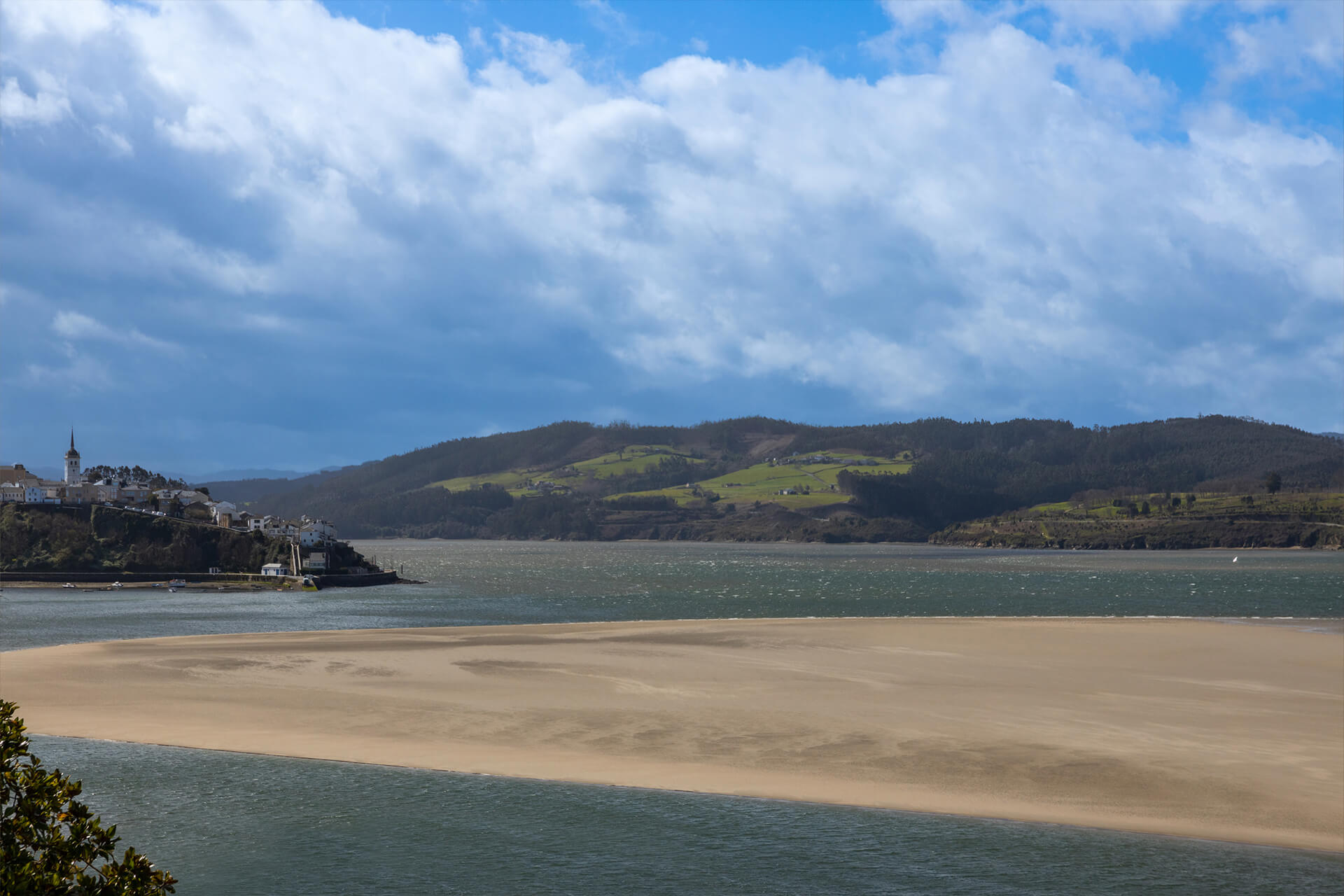 The generously landscaped gardens flow in a set of terraces bursting with plants, trees and flowers down towards the coast. With winding pathways, hidden corners and glimpses out to sea, there's plenty of space to unwind and escape. With a specially designed and integrated marquee space we can host up to 200 guests for your special event.