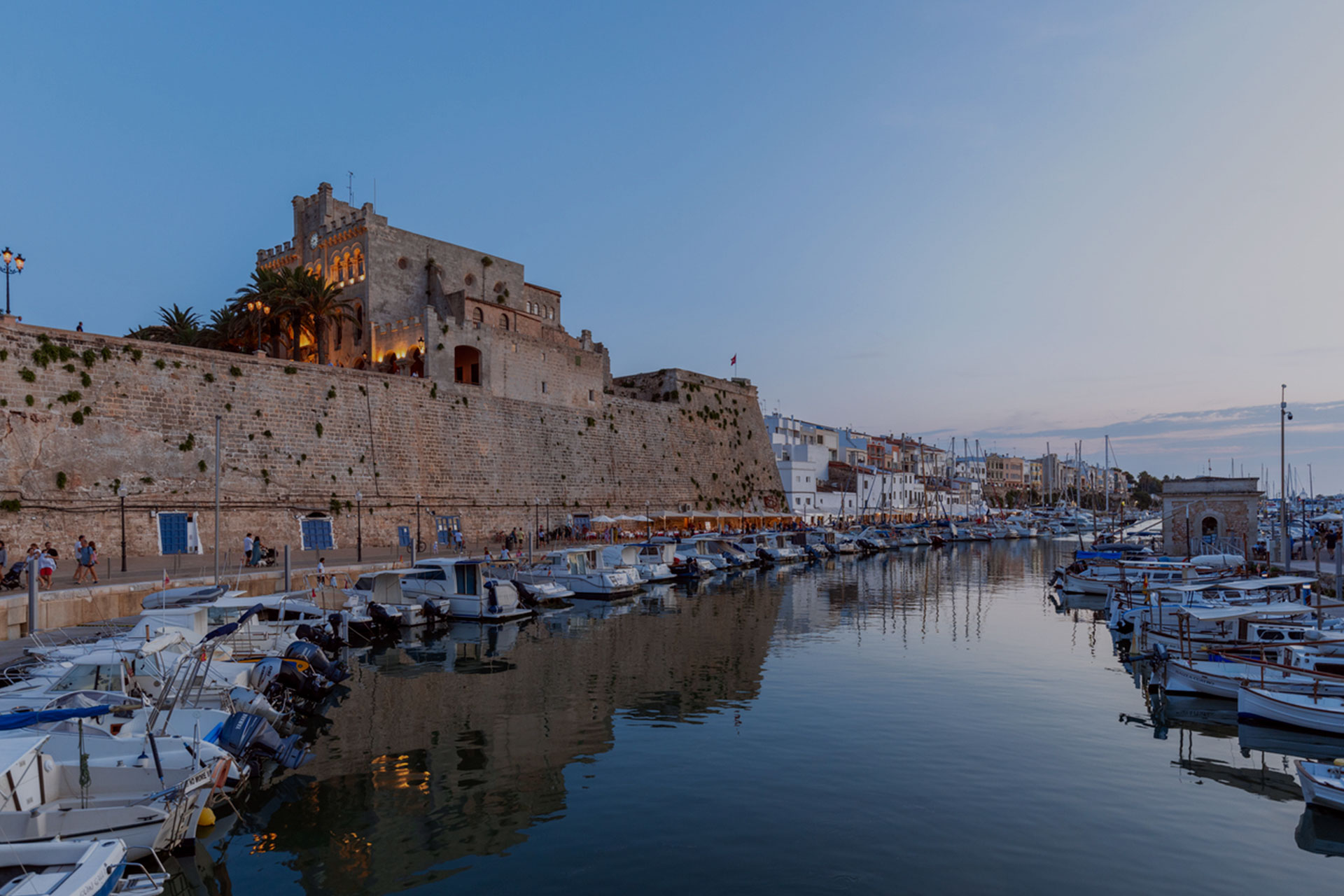 EMBRACE THE PACE OF ISLAND LIFE ON MELLOW MENORCA
Menorca, the easternmost Balearic island, is the mellower and more laid-back cousin of popular Mallorca and vibrant Ibiza. Here, days are spent indulging under azure skies, conversing with the sun, never far from the glittering coast.
NATURE IN ABUNDANCE
The entire island was declared a UNESCO Biosphere Reserve in 1993, securing its status as a place that encourages the environmental, economic and social sustainability of Menorca. The essential conservation of the island's heritage and landscapes not only limits excessive development but also underpins a fierce commitment to safeguarding the island's wild environment and rich local traditions by promoting the wise use of both natural and human resources. 
The result is a haven of unspoilt beauty, adored by walkers, water sport enthusiasts, nature-lovers, peace-seekers and all who find solace in the natural world.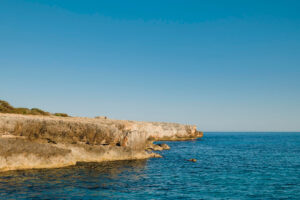 DREAM YOUR DAYS AWAY ON RAVISHING BEACHES
It's tempting to pitch up on one of Menorca's many ravishing beaches and countless hidden coves, or calas, and simply let your day melt into evening. Each sun-splashed bay of powdery white and golden sand framed by electric-blue waters and fringed by dense pine forests seems even more beautiful than the next. Cala Macarella and Cala Galdana are stunning but popular, so head off the beaten track and discover Cala Con Vell, your very own rocky private cove. 
SADDLE UP ON THE CAMÍ DE CAVALLS
Just 48 km (30 miles) long and 16 km (10 miles) wide, Menorca is a dream to explore by foot, on horseback or by bicycle. Hire e-bikes if you're more of a loafer! The centuries-old Camí de Cavalls trail is fairly flat and ribbons around the entire island. This ancient route strung along the coastline delivers you to hidden beaches, pine-scented forests and wildflower-strewn rocky cliff-faces. Outings reward with countless bird and wildlife encounters: gaze at red kites and falcons soaring high above, punk-haired hoopoes alighting on trees and scuttling geckos and lizards.
As you criss-cross the countryside discovering charming whitewashed villages, rippling hills and fields and an air of rural bliss, you'll also happen upon ancient Talayotic monuments, including two within the Son Vell estate. These squat-shaped stone structures date back thousands of years and it's still possible to make out traces of the underground houses and storage areas of long-forgotten communities.

HISTORY, CULTURE AND DINING EXPERIENCES IN TWO THRIVING TOWNS
Balanced above the largest natural harbour in the Mediterranean, Mahón or Maó, the island's capital is a charming mix of handsome Georgian townhouses and modern apartments with a maze of alleyways hidden throughout its compact centre. Packed with restaurants and cafés, it's always a lively spot for an evening out. 
Ciutadella, the island's second city, and only 20-minutes from Son Vell, is a bit of a beauty queen with a picturesque port, a maze-like old quarter, grand honey-hued buildings and a fascinating set of Baroque and Gothic churches. Santa Maria Cathedral, built on the foundations of a 13th-century mosque, has particularly arresting architecture. Get lost down narrow lanes as you pop in and out of chic boutiques, shoe emporiums and buzzy restaurants. Or visit for sublime seafood suppers on the seafront as the lights begin to twinkle over the bobbing boat-filled harbour.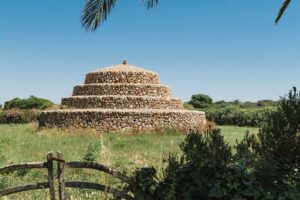 TAKE TO THE CRYSTALLINE WATERS
You're on an island with a vast coastline so take to the sea for some high-adrenaline water sports: windsurfing, sailing and kite surfing are all popular thanks to strong prevailing winds. There are superb underwater worlds with an abundance of marine life for thrill-seekers who love to scuba dive and snorkel, and quieter spots if you prefer a gentle paddle-boarding session or a calming dip. 
SON VELL
Come to recharge and reconnect at Son Vell. Each of the 34 spacious and luminous bedrooms and suites achieves perfect harmony and balance with comfortable living areas, spoiling bedrooms and bathrooms, antique furniture and contemporary art and sculptures. Many include access to a private terrace or garden space. The hotel is positioned in an abundant seven hectare enclave within an extensive 180-hectare estate, allowing plenty of space to breathe, feel serene and contemplate the best things in life.