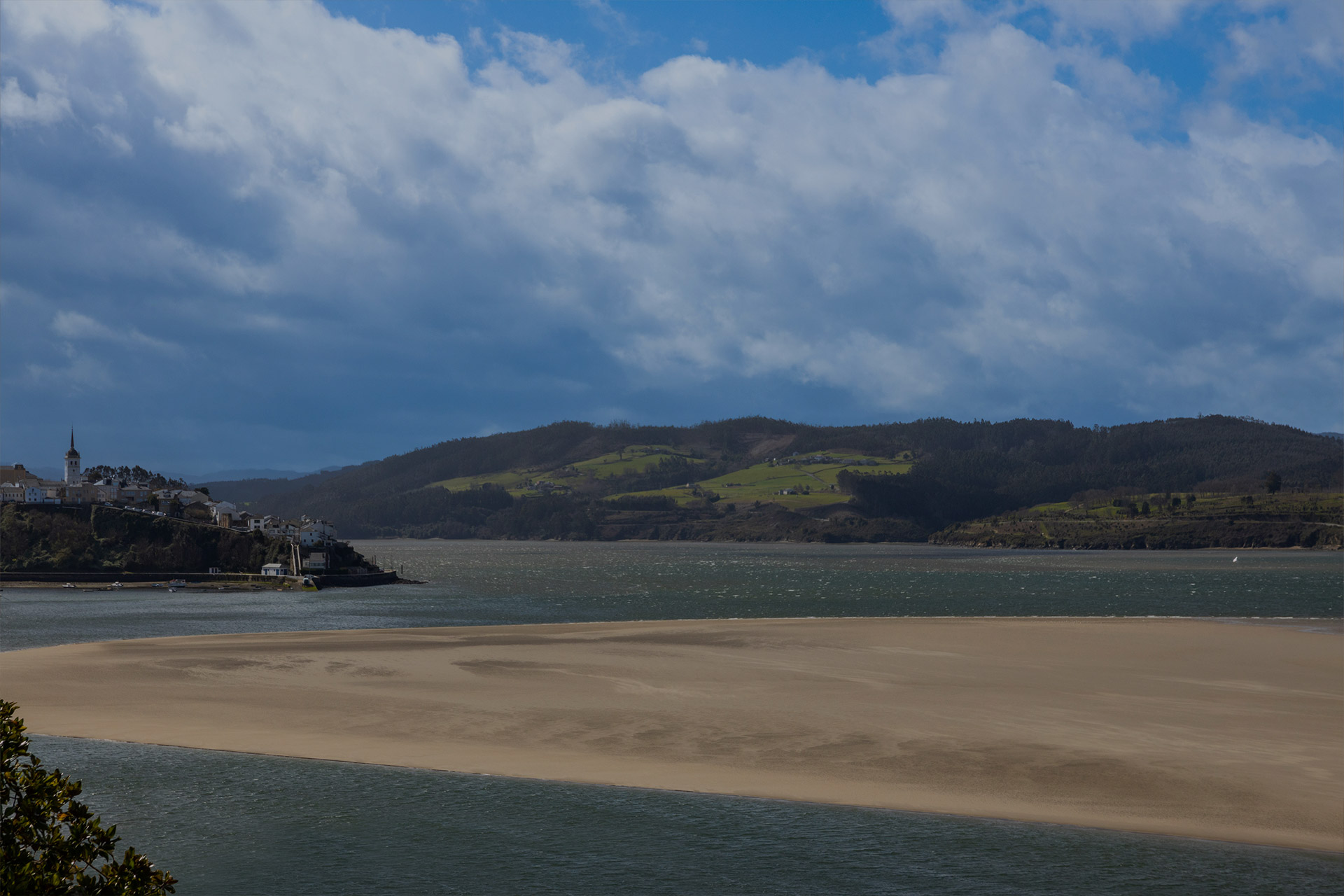 SPAIN'S BEST-KEPT SECRET: DISCOVER THE JEWEL-LIKE WONDERS OF ASTURIAS
When Woody Allen sent his eponymous characters to Oviedo, Asturias' charming capital, for the weekend in the mid-2000s film Vicky Cristina Barcelona, some say he put Asturias on the map.
Of course, the people who call Asturias home have always been well-versed in the delights their region has to offer, and the few who visit find it impossible not to fall under its spell. It's the captivating effect of fascinating history, breathtaking scenery and superb food (both traditionally rustic and excitingly contemporary) that combine to make this practically untouched region such an enticing and unforgettable destination. 
THE REAL SPAIN
Rich in history, the Kingdom of Asturias was founded in 718 shortly after the Moorish invasion and the Battle of Covadonga, lighting the fuse for the reconquista, though it took seven centuries to win back the entire country from the Moors. The result of this fierce and singular determination lives on in the spirit of the region and you'll often hear the saying: 'Asturias is Spain; the rest is conquered territory.'
A BREATH OF FRESH AIR
Home to the most UNESCO-designated Biosphere Reserves in Spain, Asturias takes the preservation of its unspoilt countryside seriously. For those looking to recharge and re-energise in nature's abundance, you can visit peaceful lakes in Somiedo and vast and varied landscapes in Redes, sprawling dunes in Barayo and ancient woodlands in Muñiellos. 
For hikers, cyclists, nature-lovers and peace-seekers, Asturias' green and lyrical landscapes are a giant emerald gem. Strung along the Bay of Biscay, its heady mix of soaring mountains and lush valleys, dense forests, flowing rivers and lazy streams, are some of the wildest to be found in Europe. Intrepid explorers will delight in discovering the craggy northern coastline, dotted with hidden coves, wild waves and sweeping sugary beaches, and to the south the sheer cliffs, vast gorges and dramatic snow-capped Picos de Europa mountain range where eagles soar and bears and wolves still roam.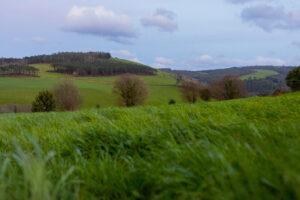 RIDE THE WAVES
A 10-minute drive from Palacio de Figueras brings you to Tapia, the surfing Mecca of Asturias. Thrill-seekers can get their adrenaline hit by catching some big waves, there are surf schools if you fancy a lesson, and once a year the pros arrive in style for the Goanna International Open. 
WALK IN PILGRIMS' FOOTSTEPS
Popular amongst walkers and modern day pilgrims who traverse the Camino de Santiago, the region has two routes along the infamous trail, linking Oviedo to Compostela. Take the Coastal Way, which winds along the Cantabrian Sea, or the Primitive Route which, according to legend, is the route taken by Alfonso II in the first pilgrimage.
RURAL VILLAGES, THRIVING TOWNS AND SPIRITED CITIES
There's much culture and interest to be found too in colourful fishing ports, rural mountain villages, elegant seaside towns and the cities of Oviedo and Gijón. Oviedo, the region's capital, is a handsome city, home to superb pre-Romanesque architectural wonders, an illustrious opera house, thriving local food and produce market and a handful of really good restaurants. Gijón, a harbour town, has more of a rough and ready swagger and a vibrant nightlife. 
Perched above sweeping horse-shoe shaped bays are the Asturian coastal fishing villages of Lastres and Llanes, the sort of places to pitch up for a laid-back lunch of just-caught seafood. Or time your visit with their lively annual fiesta to immerse yourself in local culture and tradition.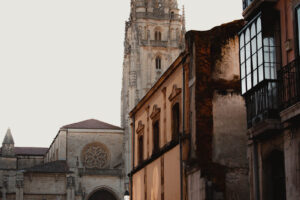 PRE-ROMANESQUE WONDERS
For architecture lovers, Asturias is the land of the pre-Romanesque, with remarkable examples found in Oviedo. In the centre of the city, the Basilica of San Julián de Los Prados is considered the oldest Asturian pre-Romanesque structure and rising proudly above the city is the atmospheric Santa Maria del Naranco church, built in the 9th century as a royal palace. Both are classified as UNESCO World Heritage Sites – two of the half dozen in the region. Other buildings of note include the pink-hued Basilica de Santa María la Real de Covadonga, constructed from locally mined pink limestone.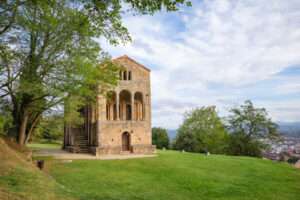 ALL THINGS FOODIE
Famed for its abundant gastronomy, Asturias has a proud food and drink culture: taste wholesome stews, cave-matured Garmoneu cheeses, and visit organic vineyards. Stop off at coastal restaurants and feast on sublime, just-caught seafood washed down with a glass of the local speciality: cool, crisp and fragrant cider. 
For a spot of fine dining, cruise up to La Salgar, a forest-fringed mountain village nestled at the top of a winding road, to Casa Marcial. Run by a brother and sister duo who grew up nearby, the restaurant deservedly boasts two Michelin stars. 
LET'S TALK ABOUT… THE WEATHER
You travel to Asturias to be awed by its soul-stirring beauty, wild coast, soaring mountains, architecture, food and culture – not for year-round sunshine. A region this densely green would not exist in the sun-baked south. In summer, temperatures are balmy and the sea is warm enough to swim in, and whatever the weather, nothing can detract from the beauty of Asturias. 
PALACIO DE FIGUERAS
A stay at Palacio de Figueras gives groups of friends and families all the space they need to reconnect and enjoy precious time together, the possibility to seek out contemplative moments in peace and quiet, as well as being the ideal launchpad to discover the many wonders of Asturias.